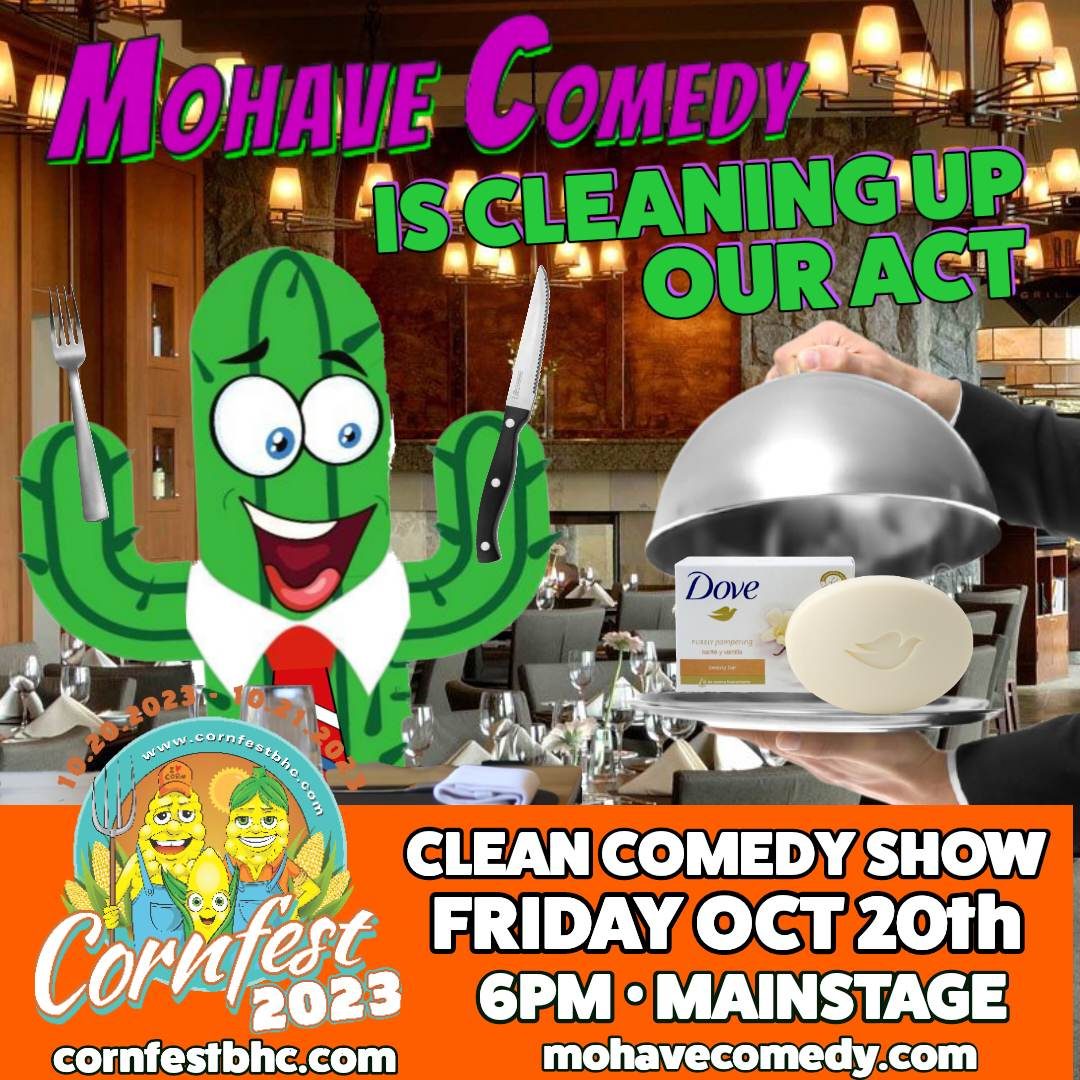 CLEAN COMEDY SHOW AT CORNFEST 2023
Date:
Friday, October 20, 2023
Event Description:
Get ready for a night of laughter that's as clean as freshly harvested corn! Mohave Comedy is 'cleaning up our act' and bringing a special Clean Comedy Show to the Main Community Stage at Cornfest 2023.
Join us on Friday, October 20th, 2023, at 6 PM for a family-friendly comedy show that's sure to have you laughing out loud. Our comedians have been working hard to create a fresh, hilarious, and clean content that's suitable for all ages.
The show will take place at the Mainstage in Gary Keith Park. Doors open at 5:00pm for you to claim your seats, with our comedians hitting the stage at 6.
Don't miss out on this unique comedy experience amidst the festivities of Cornfest 2023, including local bands, food vendors, game booths, and more. For more information about the event, visit the Cornfest 2023 website. See you there!